ALSO AVAILABLE IN SEPARATE SECTIONS (below, sections one to four)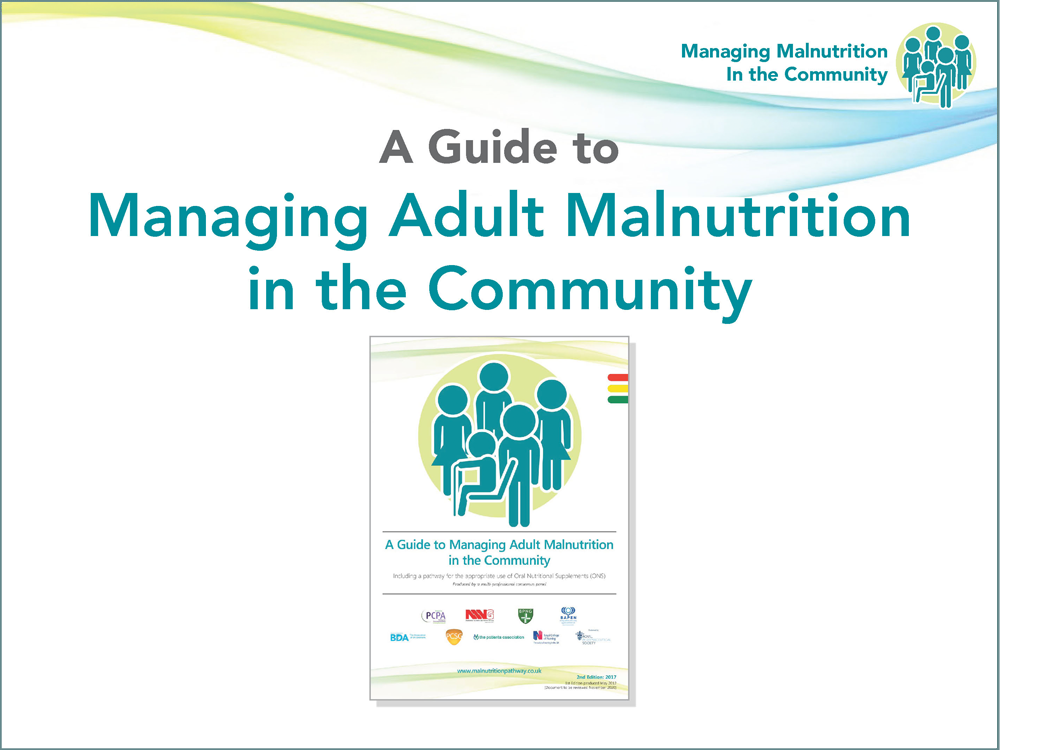 Overview of the Managing Adult Malnutrition in the Community guide. Includes referenced background information on the clinical and financial consequences of malnutrition. Information on key national guidelines and reports focussing on the identification and treatment of malnutrition.
DOWNLOAD AS PDF DOWNLOAD AS POWERPOINT
---
These presentations are designed to help users to disseminate information on the issue of malnutrition in the UK. Every effort has been made to ensure the accuracy of the information provided within the presentations, however the malnutrition pathway makes no guarantees regarding errors or omissions and assumes no legal liability or responsibility for the information contained within them. All presentations were compiled in September 2019.