COPD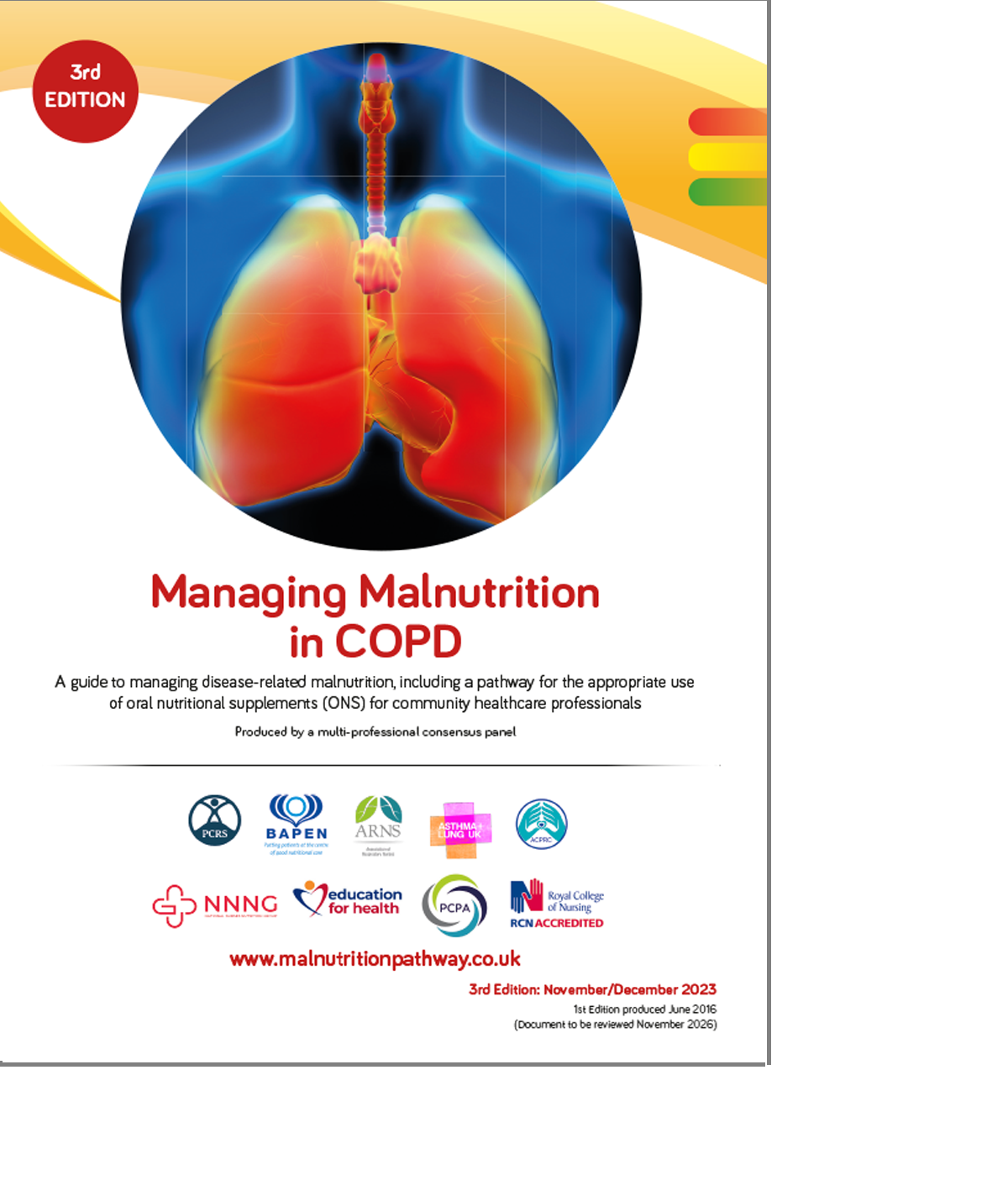 A practical guide to 'Managing Malnutrition in COPD' to assist healthcare professionals in identifying and managing people with COPD who are malnourished or at risk of disease-related malnutrition.
'Managing Malnutrition in COPD' includes a pathway for the appropriate use of Oral Nutritional Supplements (ONS) to support community healthcare professionals.
COPD: advice for patients & carers
Three colour-coded leaflets for patients and carers are also available to download which contain dietary advice, advice on eating and physical activity and tips on coping with common symptoms of COPD including dry mouth, taste changes and shortness of breath. In addition the red HIGH RISK leaflet includes advice on incorporating oral nutritional supplements into the diet:
---
---
---
Resources
A selection of publications for use by healthcare professionals, patients and carers are available in the resources section of the website.