The Pathway Newsletter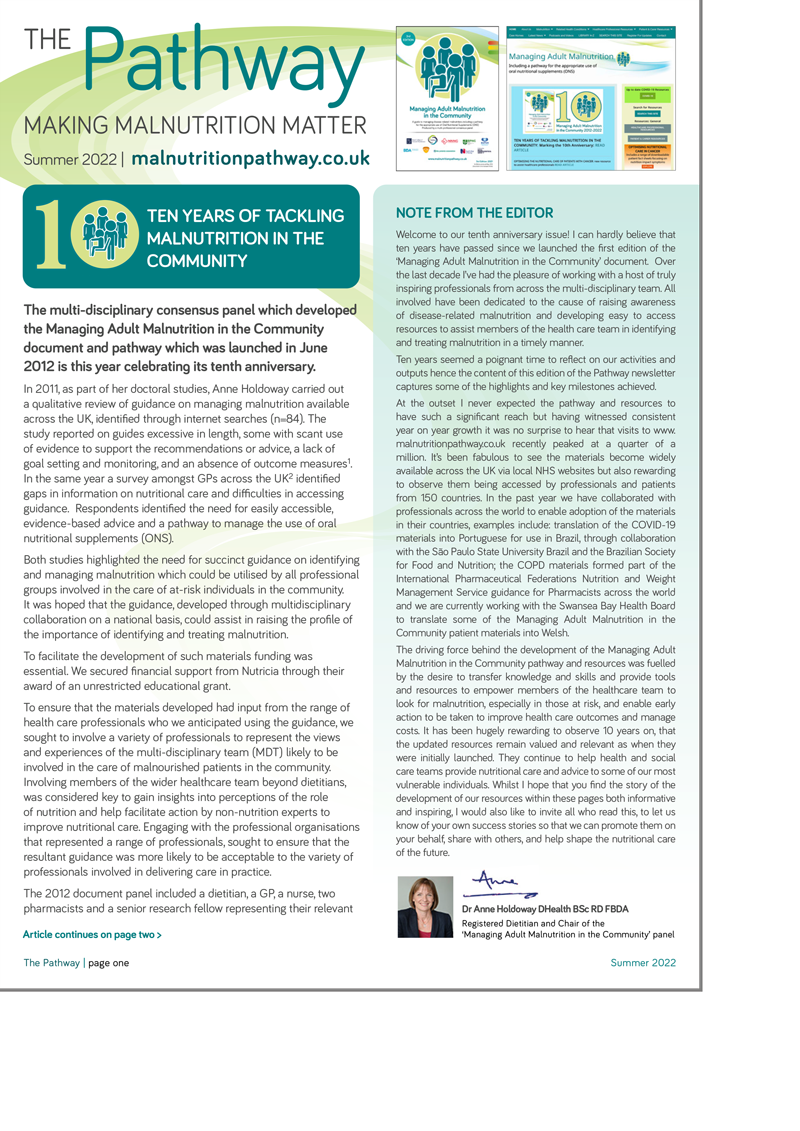 'The Pathway' is our newsletter which aims to update you on all things relating to adult malnutrition in the community including new tools, guidance and reports, recent events and local activities.
We would be delighted to hear from you if you have any relevant activities or resources you would like to share or if you would like to feedback back to us on materials and activities you would like us to get involved in in the future.
The new edition is available to download HERE
Previous issues are also available:
---
Resources
A selection of publications for use by healthcare professionals, patients and carers are available in the resources section of the website.